Domestic EPC's
Domestic epc's are conducted on residential house's that are being sold or Let. One of our assessors will come to your house and carry out an epc survey. Our Assessor will then input the data collected into our accredited software and generate the energy Performance certificate. You will then receive your report giving you a grade from A -G.
Commercial EPC's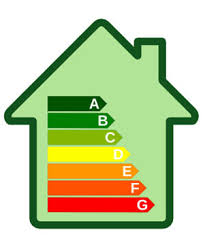 Commercial Epc's are allot more complicated requiring the building to be zoned. More information is also needed to produce your certificate.
An Energy Performance Certificate (EPC) rates how energy efficient your building is using grades from A to G (with 'A' the most efficient grade).
When you need an EPC
You must have an EPC if:
You rent out or sell the premises
A building under construction is finished
There are changes to the number of parts used for separate occupation and these changes involve providing or extending fixed heating, air conditioning or mechanical ventilation systems
You can be fined between £500 and £5,000 based on the rate able value of the building if you don't make an EPC available to any prospective buyer or tenant.